Two gas companies in the Chicago area will share the RF mesh network that Itron provides to electric company ComEd, each capturing its own secure data via the same infrastructure
April 16, 2023
RFID Journal LIVE! 2023 will feature end-user companies discussing RFID's use in various industries, including utilities, as well as exhibitors offering tagging solutions for multiple applications. To learn more, visit the event's website.
Three Illinois utility companies have joined forces to share a wireless network that provides gas and electric meter readings on a daily basis. Chicago-area electric company Commonwealth Edison (ComEd) had already deployed technology company Itron's AMI Network, leveraging its mesh-networked wireless sensors to capture data from electric meters. Now, Peoples Gas and North Shore Gas are joining that network to capture and manage their own customers' gas-meter data.
With this collaboration, People's Gas and North Shore Gas will add 1.1 million end points to Com Ed's existing 900 MHz RF mesh network, which enables all three companies to capture and forward data regarding gas and energy consumption, while keeping each packet of data independent and secure. The solution, now being installed, will allow the gas companies to eliminate the manual process of driving around homes and businesses reading meters from a vehicle. That saves employee labor time and reduces carbon emissions, the companies report, while enabling them to capture meter data and alerts.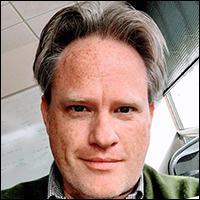 "This is a groundbreaking agreement," says Ty Roberts, Itron's VP of marketing. "They've been able to agree to collaborate and trust each other enough that they can share this one network." Each company's meters can now read and forward the data, no matter which utility's meter reading it is, he explains, while trusting each party to do so effectively. Ultimately, Roberts adds, the collaboration breaks barriers that previously required different utility companies to each have a separate network, with the hardware and software required to manage it, and the associated costs as well.
Network First Deployed by Commonwealth
North Shore Gas has been providing natural gas to residents and businesses in the Illinois and Wisconsin areas for 120 years. The company delivers natural gas to more than 164,000 customers in Chicago's northern suburbs alone. Peoples Gas, meanwhile, dates back 170 years as a natural gas provider for homes and businesses in Chicago. Both companies are subsidiaries of the WEC Energy Group.
Five years ago, ComEd (an Exelon company) became the first utility company in the area to adopt the wireless mesh network and software management provided by Itron. The company installed several thousand gateway readers around its coverage area, while equipping its business- and home-level meters with mesh-network radios to capture and forward data from area meters. Traditionally, ComEd's employees manually read its electric meters one at a time, using handheld readers, but by 2018, the company had deployed the Itron network across all its 4.2 million meters, according to Gregory Bell, ComEd's manager of AMI smart cities engineering. That includes approximately 1,700 gateways to capture meter data, he says.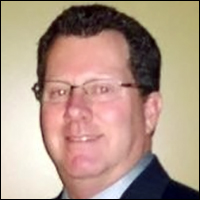 The solution helped the company reduce its labor costs for meter reading, Bell reports, as well as decrease its carbon footprint. The system enables meter-data capture every half hour. As a result, he says, "We have a lot of data for our customers, so they can look at their own usage and see if they can better understand it, if they can be doing something differently" to reduce consumption.
The company also uses the collected data to prevent problems related to malfunctioning equipment, Bell says. "If we see a meter that's heating up," he states, "we will proactively go out there and investigate." As a result, he adds, "a lot of times, customers don't even know they have a problem," before it is fixed. ComEd is leverages the resulting analytics, based on the data received, to improve its electricity service overall.
Combining Networks for Mutual Benefit
When the two natural gas companies began looking for a similar network solution, Bell recalls, "We came up with a proposal where they would join our network and could read their gas meters through our network. This would pretty much eliminate their costs for building their own network." ComEd receives payments for the service from the gas companies, he says. "The revenue we collect from Peoples and North Shore is enough to cover our incremental costs, and then a little extra for the use of the network."
North Shore Gas and Peoples Gas each had their own systems in place, with which they collected data wirelessly from close range by dispatching metering personnel in trucks to drive through neighborhoods on a monthly basis. The vehicles were equipped with readers that capture meter data via Bluetooth, active RFID or proprietary networks, and the hardware was equipped with Itron modules that worked as part of a mesh network. However, Roberts says, the drive-by process was not economical.
Drivers had to cover hundreds of thousands of miles each year, which cost the companies in terms of labor and fuel, adding to carbon dioxide emissions. Thus, the two gas companies have been seeking a more efficient way to collect meter data by way of an over-the-air system. One challenge that most gas utilities face when it comes to wireless networks, Roberts notes, is that their hardware lacks poles or towers on which to hang gateways. "The part that's serendipitous," he says, "is that North Shore Gas and Peoples Gas are both in the same footprint as Commonwealth Edison, so their service territories overlap."
Creating a Mesh Network
ComEd's coverage consists of an active 900 MHz mesh network. Electric meters measure energy levels and transmit that information, which is then picked up by neighboring meters and forwarded via the mesh network to a local-area Itron gateway installed by ComEd. The gateway acts as a cellular radio that receives the RF signals, then backhauls that data to software on ComEd's server, in Itron's hosted data center. The devices can send data up to several miles away, as long as few obstacles limit transmission. However, a standard environment would require a closer range between meters, due to the presence of buildings, cars, trees, rocks and other RF obstructions.
Additional boosters can be added if needed, but they are not usually required. While transmission goes to the closest meter, if the signal is lost—for example, due to an electric meter losing power—the meter's radio will create a link to another meter in the area so that data can continue to be sent. Each meter can typically store utility data for several months. Thus, if it is unable to send any information data for a period of time, it can store it and then resume transmission once the network connection is restored.
By joining ComEd's network, Roberts says, the gas companies have agreed to share the gateway and mesh infrastructure, but to keep their own data secured and independent of the other utility companies' setups. In this way, he states, "They prevent having to put in multiple networks in the same location and adding cost for the same consumers at the end of the day." Similar shared networks have been put in place by some cities that share their network with a utility.
For instance, some cities manage their smart streetlighting systems via a mesh network deployed for a utility company's meters. With such a system, a city can both send and receive data to and from each streetlamp. They could identify an outage, dim lights under certain conditions, or illuminate specific lights in the event of a storm, enabling them to evacuate people and light the path for departing cars to follow. In the City of San Antonio, for instance, CPS Energy and Itron teamed up to enable streetlights to be fitted with sensors using a mesh network.
Keeping the Data Secure
Although the Illinois gas companies are sharing the gateway hardware and network with ComEd, they are ensuring data from their devices passes through the other companies' systems without being shared. The data packets from each meter are encrypted, so only the authorized company, whether North Shore Gas or Peoples Gas or ComEd, can access the data when it reaches Itron's software. The device simply passes signals along to the next radio, Roberts says, "and it doesn't know what it is." Peoples Gas and North Shore Gas are currently in the process of taking their meters live, he reports.
"We're helping them now to reprogram them," Roberts says, "essentially so that they can join the ComEd network and communicate over the air on their network." To upgrade the firmware on the meters, Itron is using over-the-air tools so individuals will not need to manually change the modules in their existing meters. This sometimes involves upgrading the meters with drive-by transmissions. According to Roberts, the companies expect to gain several benefits from capturing data on a daily basis, without having to read meters from vehicles. First and foremost, he says, they'll realize savings based on eliminating labor hours and many miles of driving.
Itron offers its solution in two models. Some utilities buy a software-as-a-service by paying a monthly subscription, which is what Peoples Gas and North Shore Gas are doing, while others have the software reside on their premises and own the software and data themselves. Other benefits may come to light as companies continue to gather and manage data, Roberts says, adding, "What we learned with the electric market [which was years ahead of gas utilities in terms of automating frequent data collection] is that with this new data comes all sorts of new insights and ways to manage the delivery of the commodity more effectively and safely."
For example, Roberts explains, electric companies have been able to review the power quality that reaches each home or business, and to find faults or the occurrence of faults that can happen on their network, thereby reducing outages. In addition, data can be shared with customers so they can view their own usage and adjust behavior or equipment to reduce that rate. At present, tens of millions of electric meters are being read by Itron systems, as well as millions of gas devices.
Itron's stated mission is to connect utilities and cities to drive down costs, reduce waste and offer new services. In the future, Bell says, more utilities and other companies could join the network. "We're also talking to some water municipalities," he states, "to see if they want us to read their water meters on our network." That could include other smart-city technologies, such as smart street lighting.
Key Takeaways:
By sharing Commonwealth Edison's wireless mesh network, Peoples Gas and North Shore Gas can access meter-level data from customer sites daily.
The system is expected to reduce the cost of labor and the level of carbon dioxide emissions previously expended to read meters, while enabling regular data capture for greater security.